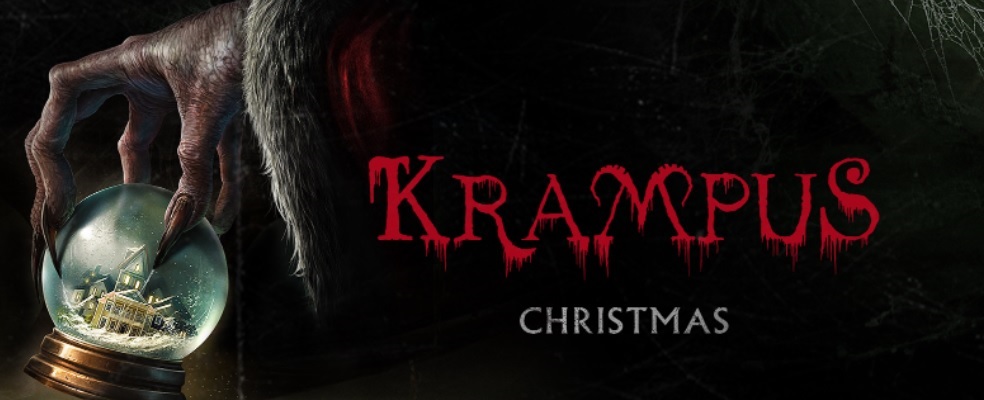 This horror-comedy Christmas tale, beckons a tale of a huge holiday family reunion gone horribly wrong. Young Max and his dysfunctional family, get an overwhelming visit from their Aunt Linda, Uncle Howard, their three annoying children and obnoxious Aunt Dorothy. Max, wanting to have a wholesome good Christmas with his whole family is constantly brought down by the hijinks and Christmas commotion of his "charismatic" visitors and his parents, snaps and shuts himself in his room.  Max loses hope in having a good Christmas and rips up his letter to Santa in which chaos ensues.
A massive blizzard appears the upcoming day and Krampus's nightmarish minions seize the entire neighborhood and close into Max's family. Now, they must fight against these nightmarish creatures and fight for survival and protect each other.
If anyone has ever heard or read the tale of Krampus, forget about it because it is nothing like the movie. While watching this movie, you have to remember, it's a comedy-horror. This movie battled both with its comedic and horror parts. When it comes to comedy and horror combined, it was really hard to take anything seriously even when they were trying to be serious. Although when they did have serious moments, it was really hard to care for the characters because of its inconsistent characterization. Having high expectations for this movie I was quite disappointed, but I can say it had great effects as the monsters looked amazingly creepy. The acting was fine (If you've ever seen anything with David Koechner), the progression of the movie was weak and expected, but the final turnout of the movie stayed true to the horror concept.
Final verdict: I am ashamed that they didn't use actual folklore for the movie. I'm just nit-picking but they could've done a better job with  storytelling and credibility.  I can say that it is entertaining holiday movie and if you're into black comedy, check out Krampus.
Krampus gets 3 out of 5
+ The monsters are creepy! (Krampus's creature model is perfect)
+ Tries to have creative storytelling
+  Something to watch for the holidays
– Inconsistent characterization
– Needs better execution of overall story
– Jump scares were cut out, or not as effective
---
Gaylene A. is the lead artist and contributing writer for Teh Lunchbox Publications! For all your news, up to date information, previews, and reviews on the entertainment world, keep it here on tehlunchboxpub.wordpress.com and LIKE and FOLLOW us on Facebook, Twitter, Tumblr, Instagram, YouTube, and Twitch!