Since E3 has ended, it's given me some time to contemplate the games I found that stood out to me the most. It was tough. We were treated to so many announcements, but there were some definitive trailers that have caught my eye.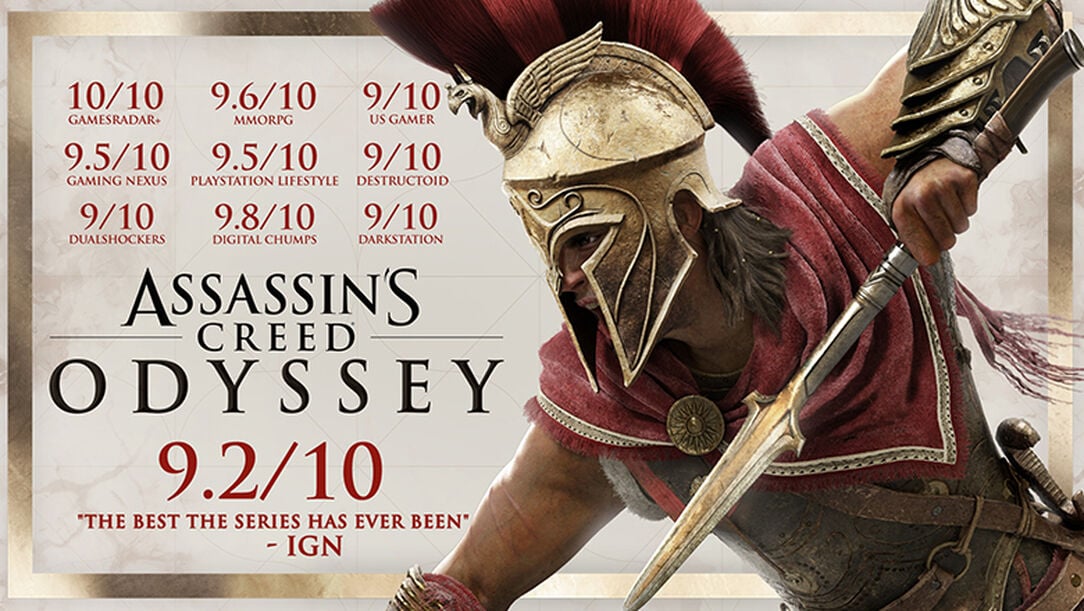 Assassin's Creed Odyssey
Set within the glorious Greece timeline, we're introduced to familiar but fresh combat systems and flexibility with a whole new twist on our main character and the overall development they acquire from the trailer.

Death Stranding
Created by the fantastic Hideo Kojima and staring the amazing yet gruff star Norman Reedus, we finally have news on Death Stranding! Shown to be a classic exploration and discovery game, the trailer from E3 2018 quickly shows us just how quickly a huge group of antagonists will change the course of the world by taking control of the protagonist.
Fire Emblem: Three Houses
Another fantastic edition to the already great franchise brings us what seems to be a cool combination of Fire Emblem Heroes' open world style fighting with the three separate paths used in Fire Emblem Fates. With massive armies shown right from the get-go, I can see it's going to be very story driven.
Kingdom Hearts 3
One of the most beloved series from famous director Tetsuya Nomura, we were finally graced with an official release date for, you guessed it! Kingdom Hearts 3. I can personally say that I'm absolutely overjoyed to see just how far the series has come from its start in 2002. With the information given to us from the most recent trailers and interviews, this game is shaping up to be at least 90 hours long with a fantastic ending to the Xehanort Saga.
Marvel's Spider-Man
Coming back into the scene on September 7th of this year is everyone's favorite webslinger with a new suit and an even newer story. Strap yourselves in because with this new Spidey, your actions will definitely have higher repercussions.
I hoped you enjoyed the read and for more updates check out @tehlunchboxpub on twitter